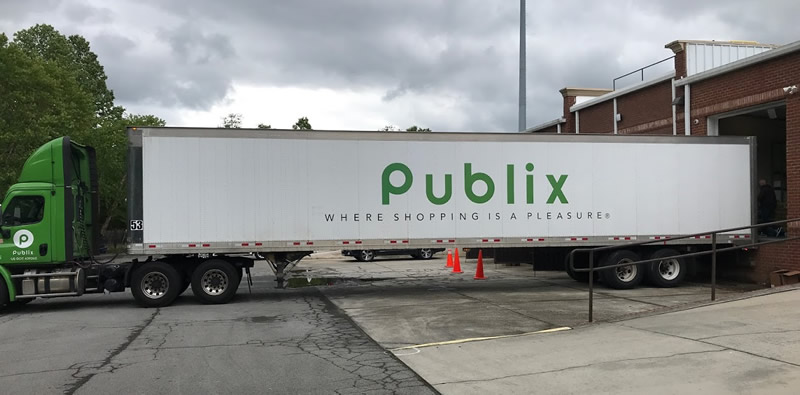 Publix is passionately focused on creating a premier shopping experience for their customers using foundational values & philosophies established in 1930 by their founder, Mr. George Jenkins. His original philosophy of treating employees and customers like family result year after year with Publix being ranked as No. 1 Supermarket for Customer Satisfaction and one of FORTUNE's "100 Best Companies to Work For," and as an inspiration for its sustainability efforts and community involvement.
Publix's mission of being a premier quality food retailer have created the largest employee-owned business in the United States, employing over 220,000 people in 7 Southeastern states, making them one of the 10 largest volume supermarket chains in the country. With retail sales over 38 billion in 2019, their 1,252 stores have continued to sustain Mr. George's original intentions.
The North Gwinnett Co-Op has been a fortunate recipient of Publix's focus to 'give back' to the community thru generous partnership donations in multiple ways:
Fresh Bakery & Dessert donations every time our doors are open to adequately serve our clients (for the past decade!)
Multiple pallet donations semi-annually of staple products, including peanut butter, tuna fish and macaroni & cheese.
Strategic partnership during the pandemic allowing bulk purchases of staple items.
Donations are distributed through the Publix Super Markets at McGinnis Crossing, Sugar Hill Corners and Holland Point on Hamilton Mill.
Mr. George believed that for any organization to be truly successful it must give back.  He personally set the example for all Publix associates by giving his time, money, and talent to the communities in which his stores operated. He was once asked, "Mr. George, how much do you think you'd be worth today if you hadn't given away so much?" Without hesitation he responded, "Probably nothing."
The North Gwinnett Co-Op is grateful for our partnership with Publix!
If you or someone you know is interested in how your company can partner with the North Gwinnett Co-Op in serving the community, please contact Kim Phillips at kphillips@ngcoop.org.