by Kim Phillips, Executive Director
Summer at the Co-Op was extra busy. We maintained feeding our qualified families to ensure school aged children did not go hungry; we changed our pantry to a "market" system so that clients could select the groceries they need; school supplies and book bags were collected thru partnerships to allow us to host our annual "Book Bag Bash.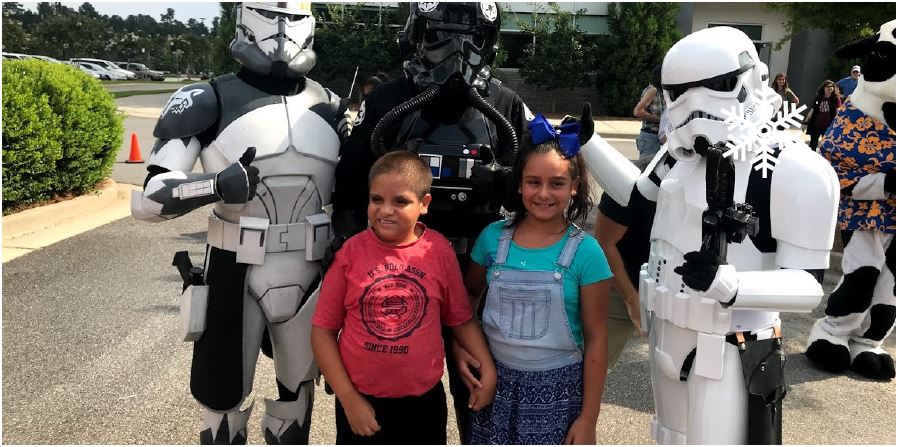 On Monday, July 30th, we hosted hundreds of our deserving community members at Gwinnett Church for book bag and supplies giveaway with a hotdog cookout for children and their families, free hair cuts for students, visits from Storm Troopers. the Chick-fil-A cow, our Gwinnett County Fire and Police, CHOA and several partners making sure a lot of happy school aged kids enjoyed picking out their bookbag for the new school year.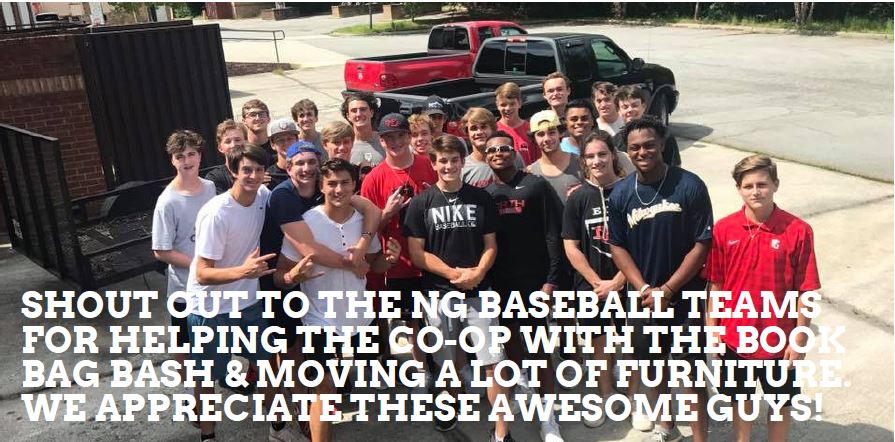 We also gained and trained several new volunteers, scheduled academic volunteers for Monday night tutoring and hired a new staff member, Mary Warren, as our Community Relations Di a lot of ideas and connections to make some good happen!
Fall Issue 2018
SHOUT